Events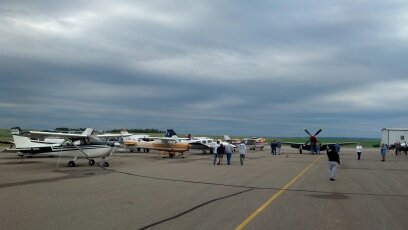 To have your event added to the listing of events,
please contact ndaero@nd.gov
DUE TO COVID-19 CONCERNS, PLEASE CONFIRM EVENTS WITH AIRPORT MANAGER
Jamestown Fly-In/Drive-In
From Saturday, May 01 7:00 AM
to Saturday, May 01 11:00 AM
Location: KJMS
May 1 KJMS will be hosting a fly in/ drive in community event with a car show and airplane show. CAP will host a pancake feed for a fundraiser. Pancakes starting at 0700. Local food vendors for the day and afternoon.
Contact: Sid Mann @ First Class Aviation