Aviation Art Contest
Grab your favorite art supplies and create a picture that captures the theme of "Flight into the Future".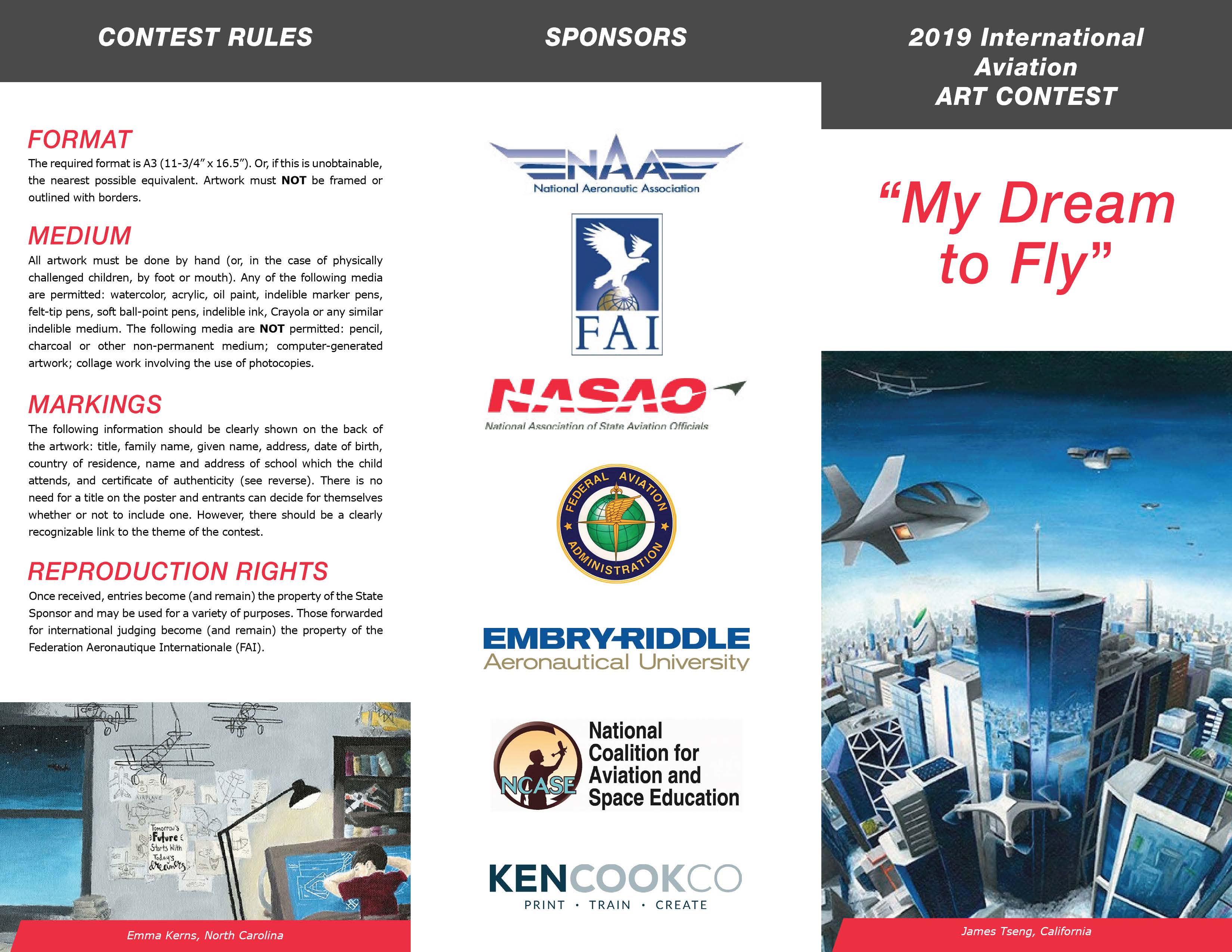 For more information call (701) 328-9653. All artwork must include a valid authenticity form and must comply with formatting parameters which can be found on the IAAC brochure. All entries must be postmarked by January 18, 2019.
Submissions can be sent to:
North Dakota Aeronautics Commission
Attn: Mike McHugh
PO Box 5020
2301 University Drive Bldg. 22
Bismarck, ND 58504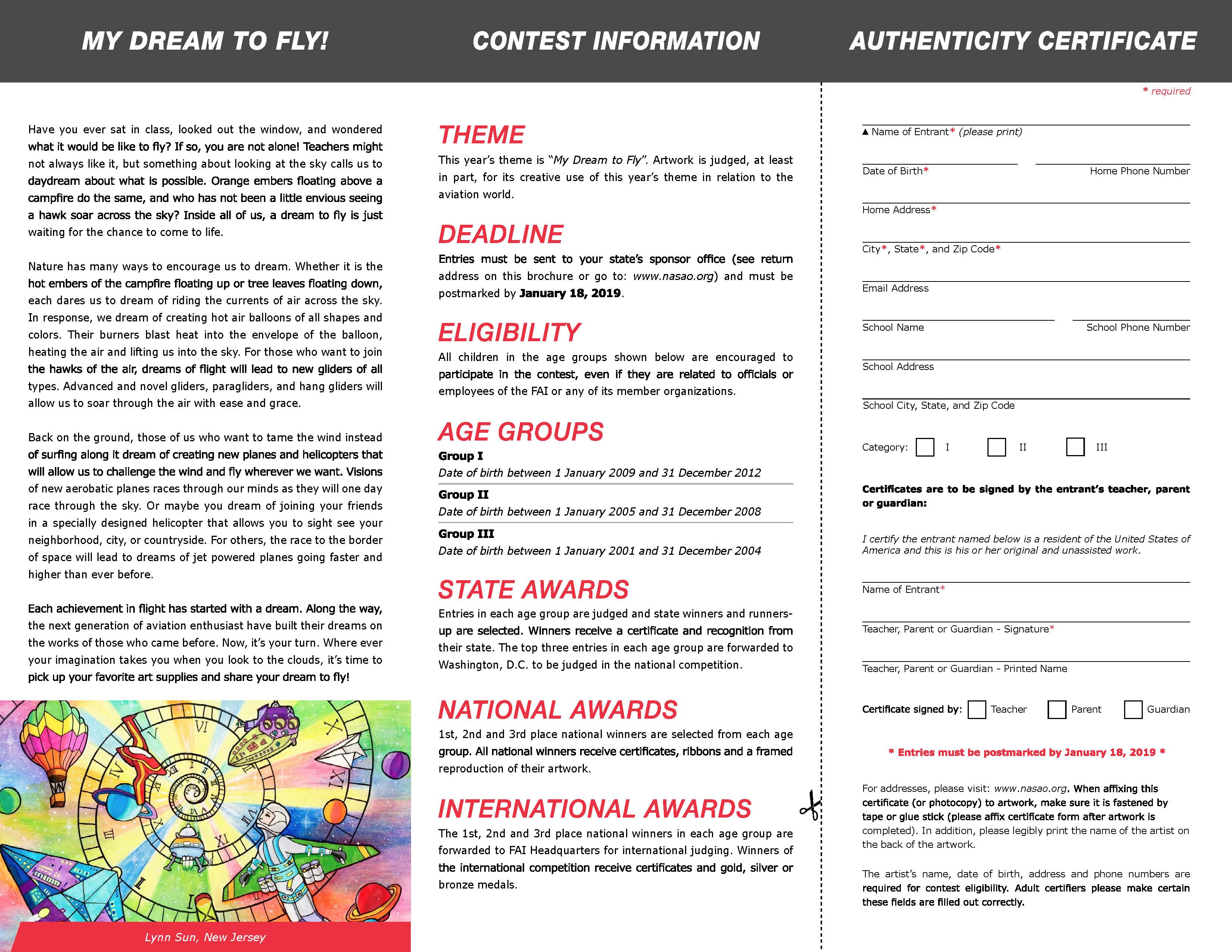 Congratulations to the 2018 North Dakota State winners!
Junior

1st
Journey Henricks
Lisbon, ND
2nd
Brinley Differding

Lisbon, ND

3rd
Brynn Wiltse
Lisbon, ND
Intermediate

1st
Amy Larson
Midway Public School
2nd
Kierra Wiesinger
Mott-Regent
3rd
Kaitlyn Erickstad
Starkweather School
Senior

1st
Hayley Parker
Dickinson High School
2nd
Brittney Graham
Fargo North High School
3rd
Meiah Fosse
Fargo North High School