Events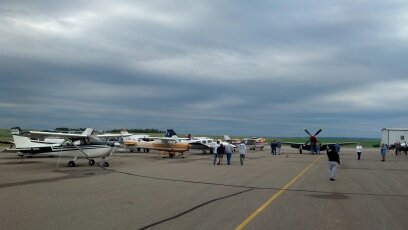 To have your event added to the listing of events,
please contact ndaero@nd.gov
October 2023
Fly-ND Career Expo — Oct 05 to Oct 05Dakota Territory Air MuseumMinot, ND
7th Annual Props & Hops — Oct 05 to Oct 05Y19Mandan, ND
UAS Summit & Expo — Oct 10 to Oct 11Alerus Center, Grand Forks, NDThe UAS Summit & Expo started as a small gathering of regional stakeholders. Now, 17 years later, the event in the Northern Plains of North Dakota has become a yearly major event for UAS experts from around the world. It's the original epicenter of drone research, earned its place as the Silicon Valley of Drones and as you'll see from the commercial, government and military flight activity filling the sky of the Northern Plains and beyond every day, it has truly become America's UAS proving grounds.