Events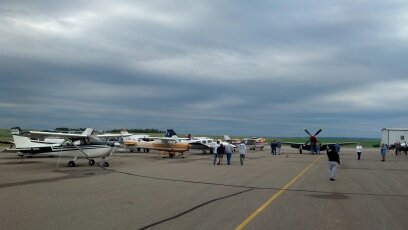 To have your event added to the listing of events,
please contact ndaero@nd.gov
7th Annual Props & Hops
From Thursday, October 05 6:30 PM
to Thursday, October 05 8:30 PM
Location: Y19
At the Mandan Aero Center, this fun-filled evening of locally brewed beers, a delicious meal of Ribs (smoked by Chef Roby Boehm) music, and shiny airplanes on display. There will also be a lot of great items to bid on for the silent auction!
Mark your calendars and come help us support the Props & Hops Organization's mission of supporting aviation causes within Bismarck/Mandan and surrounding areas.
*Non-alcoholic beverage options available